When the leaves begin to change colours, flavours like pumpkin and warming spices become everyone's favourites. But a recipe this easy and delicious can be enjoyed anytime of the year. Both moist and fragrant, this cake is perfect to accompany your afternoon tea and fancy enough to serve to guests.
This recipe converts easily to muffins. Lightly grease the muffin tray and fill 2/3 way. Bake for about 15 minutes or until a toothpick inserted in the muffin comes out clean.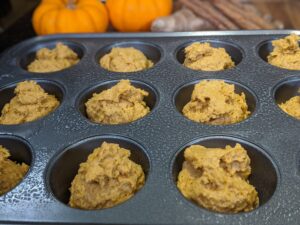 Once baked, remove the muffins and let cool on a rack.  Once cooled, drizzle some of the glaze.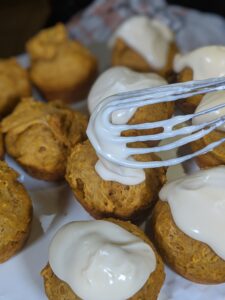 Top with the chopped candied pecans.