If I had to eat only one thing every day for the rest of my life, it would be pizza. Of course, I would have to have access to a variety of vegetables, cheeses, meats, sauces, herbs, and this overnight pizza dough!
Why limit the toppings? Be creative and find your favourite combination.  Here are a few suggestions: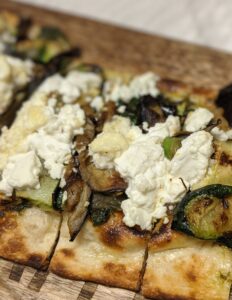 Garlic oil, roasted eggplants and zucchini, ricotta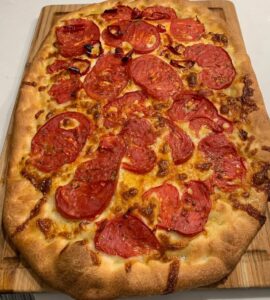 Olive oil, mozzarella, fresh tomato slices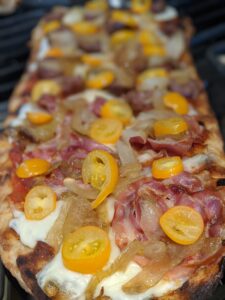 Olive oil, mozzarella di bufala slices, pancetta, grilled onions, yellow cherry tomato slices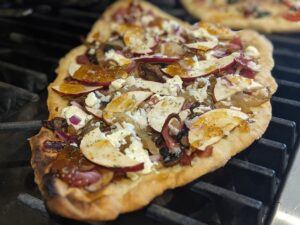 Olive oil (no pizza sauce), thinly sliced apple, thinly sliced red onion, goat cheese, sauteed onions, fig jam (added after the pizza is removed from the oven).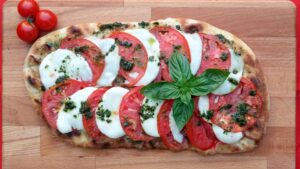 Pesto sauce, freshly sliced tomatoes, fresh mozzarella slices, fresh basil