If you ever made traditional bagels, then you'll understand when I say that I feel like I'm cheating with these bagels. Unlike the classic bagel, this recipe gives you fresh hot bagels with very little prep work. And while we could engage in a conversation about whether or not these are true bagels, I'll just continue whipping these up on a weekly basis. I've made authentic bagels, and frankly, cheating never tasted so good! Thanks Weight Watchers for making this recipe so popular.
Do not use regular yogurt as it is too wet for this recipe.
To keep these bagels dairy-free,  use nondairy yogurt. Just be sure to drain off any liquid that pools in the container. You may need to use a little more flour.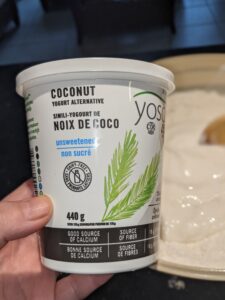 3. Try using different combinations of flours. I've tried a mixture of all-purpose with whole wheat or oat flour. I have also used spelt flour or gluten-free flour. You may need to adjust the amount of flour and the baking time, depending on what flour you use.
4. If you prefer a more golden bagel, brush it with a beaten whole egg. If you need to keep this recipe egg-free, then brush it with milk or water.
5. For a more dessert-like bagel, divide the dough into 16 portions and roll each into a ball. Dip them in melted butter and roll in a combination of brown sugar and cinnamon. Bake on a lined baking sheet and serve warm.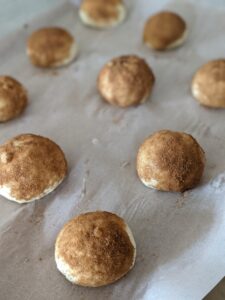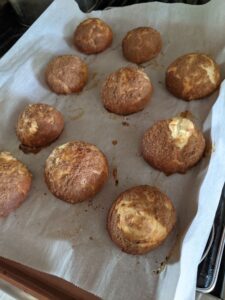 6. Consider serving Smoked Salmon and Cream Cheese Cheat Bagels with red onion and capers: